Efficient Cloud Integration
Integrating Cloud- and Locally-hosted Applications
Gartner predicts that by 2021, over 75% of midsize and large organizations will have adopted a multicloud or hybrid IT strategy. While many of the newest business systems are in the cloud, or are offering a cloud-based version, you are probably operating with a mix of cloud-hosted, SaaS and on-premises applications. The Gartner article goes on to say "The key to success is to find the approach that maximizes the value delivered by each integration rather than trying to maximize the value of your investments in integration tools."
Cloud-based systems such as d365 and others demand a new paradigm to make them work well with your other enterprise software. New systems demand new strategies that leverage local reading and callback servers.
The local reading ensures that the system is being read without using network bandwidth or polling, and proper use of callback servers means that the data is transmitted across the network efficiently, without polling or unnecessary network traffic.
Are you still using file-based methodologies to move data in and out of the cloud?
Are you polling or flooding your network with unnecessary traffic?
The LINK® with cloud-based monitoring and local callback server technology may be your answer to efficient cloud integration.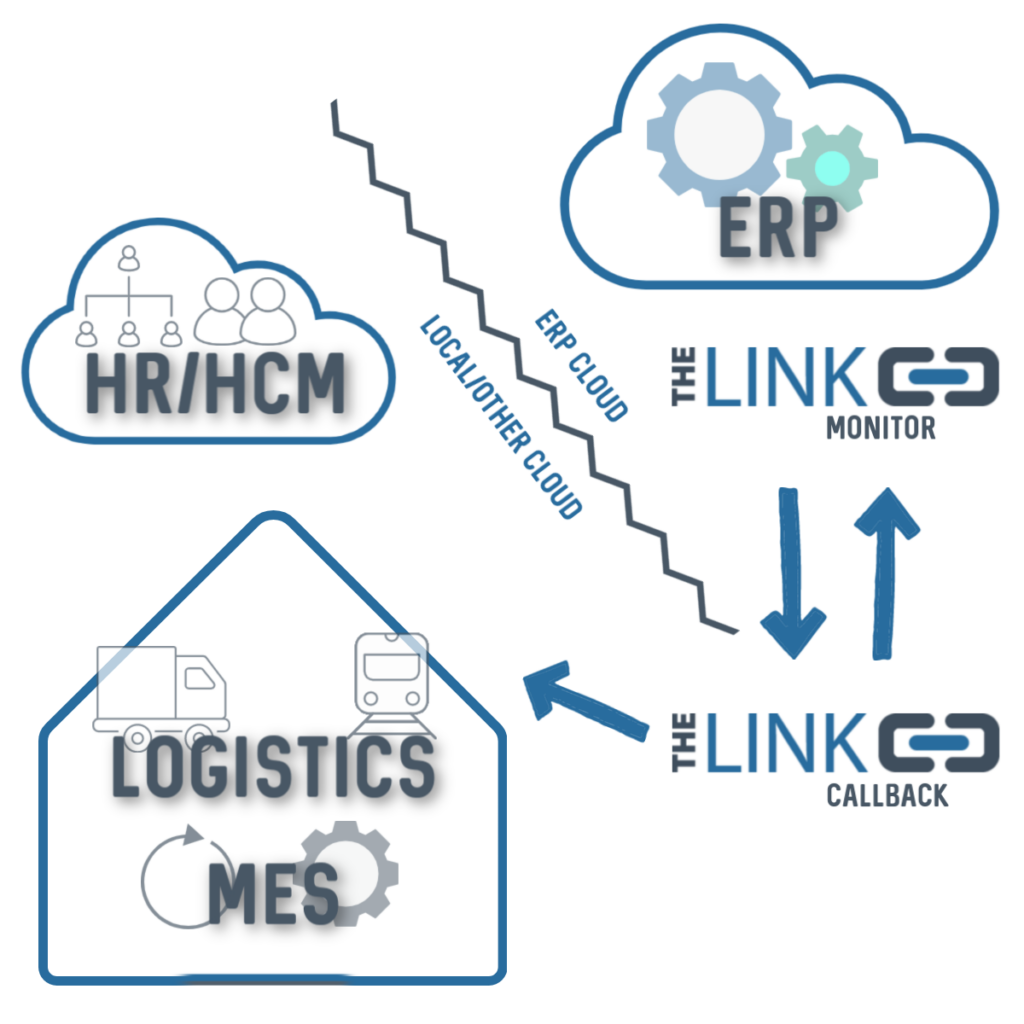 Here we are demonstrating a system integrated with The LINK® where the ERP is hosted in the cloud and all other systems are hosted locally or in a different cloud.